Last year I made the decision to give only handmade gifts this Holiday season! I am so excited to get started! I just found this awesome tutorial over on Sweet Verbena. Its for a charmed pencil pouch.
I love her choice of fabric here!!
Its really similar to this one I made over here.
Zippers are a must for this pouch though!! Especially if its for cosmetics. But can also be used for toothbrush/toothpaste & floss, or Q-Tips/cotton pads with travel sized makeup remover, Pencils, receipts, or really whatever your heart desires! They are so popular I saw a similar version on the Nate Berkus Show today!!
She also has this tutorial for making your own Lip Balm!!
I just love her tin! So cute! I think it would go excellent with this other tutorial
This is from the ThreadBanger Channel on YouTube.com. In it there's a recipe for making your own Sugar Scrub! YUM :)
My Mom gave me this book for my Birthday this year.
I found some great recipes in here which I think will be delicious hostess gifts!! Gotta find some air tight jars.. Something like these I found on Etsy.com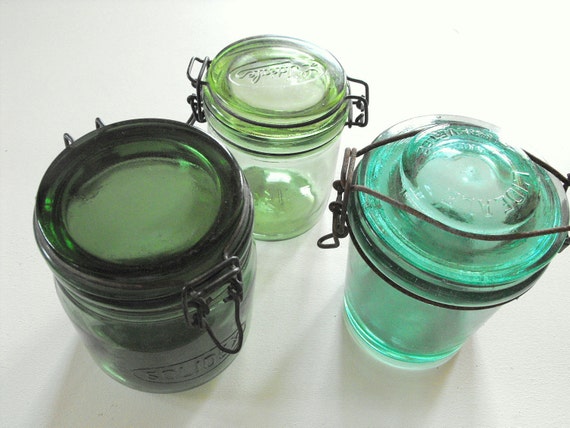 I love the colored glass!! Just beautiful. You can find them and more info on the seller here.
And for the Super Special Guy in my life.. and maybe some select friends I found this perfect tutorial on how to make a brimmed beanie!!
Its So easy!! Now I can create some personalized head gear. Been thinking about a Bob Marley inspired beanie or hoodie..
Looks like its time for a trip to the Thrift Store for cheap materials!! I love refashioning!
Have you started your Christmas Gift Giving List?? Are you making anything special this Holiday Season? Or is it hectic enough this time of year, that purchasing something is just easier?